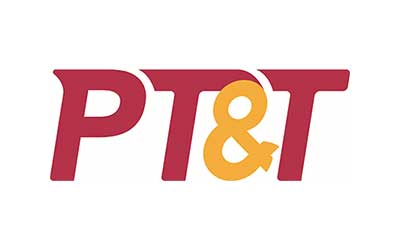 28 Jun

PT&T readies for big bounce

Optimism that the vaccination program will soon pick up pace had fueled growth for listed Philippine Telegraph and Telephone Corp., a top executive said Sunday.

"We enter 2021 with a golden opportunity to be better equipped as a digital services provider while building a roadmap for recovery and resilience around the pillars of nation-building and customer-centricity," PT&T president and Chief Executive James Velasquez said.

"Our company's 2020 performance was encouraging and provides a baseline for our plans moving forward with consumer activity bouncing back as the country rolls out the vaccination program."

PT&T recorded an eight percent year-on-year revenue increase attributed to subscriber base growth of 15 percent.

With the tempered growth in operating expenses lifted by sustained revenue growth, the company's core EBITDA improved by 75 percent against the previous year.

Loss scales back

The company also sustained a 40 percent reduction in its net loss versus last year due to depreciation on account of network investments and non-core expenses related to its exit from corporate rehabilitation.

Despite the adverse impact of stringent lockdown on small businesses, the company noted that the demand for connectivity to support work-from-home and online learning arrangements significantly increased.

The telco service provider also requested the Securities and Exchange Commission (SEC) to reverse the previously approved increase of its authorized capital.

It said the move gives the company sufficient time to first complete the documentary requirements of the SEC before implementing any increase in its authorized capital as mandated under its Rehabilitation Plan.