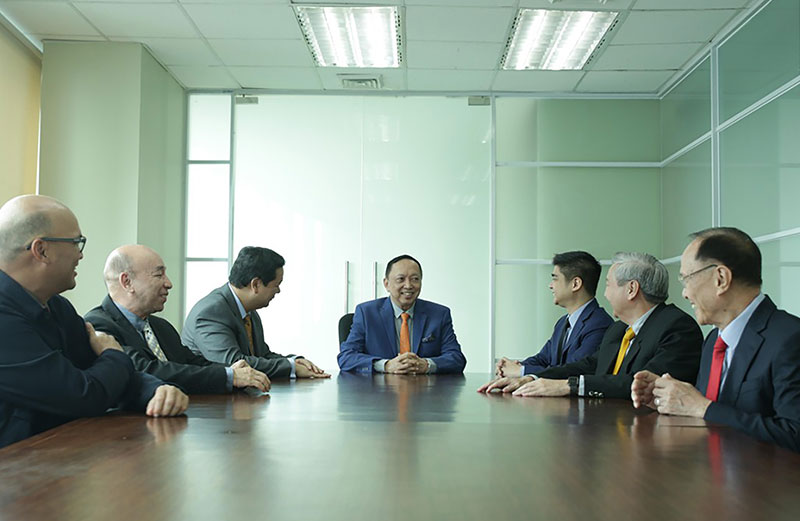 15 May

PT&T names new execs

The new president and chief executive officer of Philippine Telegraph and Telephone Corp. (PT&T) said the company is in an ideal position to vie for the third telco slot given its technical expertise, solid track record and infrastructure to back it up.

PT&T elected James Velasquez as president and chief executive officer as part of plans to revive its operation and position itself as the potential third telco player .

Velasquez was also named member of PT&T board of directors effective March 1, 2018.

Before joining PT&T, Velasquez spent nearly three decades at IBM, where he worked in various capacities and became president and country manager for IBM Philippines. He was responsible for the overall IBM business operations in the country and led the company to significant growth in both domestic and global offshore services.

According to Velasquez, PT&T has operated as a full service telco in the wired and wireless space for over five decades and established the first national digital backbone in the 1980.

PT&T also launched the very first broadband service in 2001 and pioneering leadership in messaging.

The company holds a 25-year franchise which allows the company to establish, maintain and operate both wired and wireless telecommunications systems for domestic and international communication in the Philippines.

PT&T also operates a new multi 10+ GBPS (Gigabytes per second) broadband network across National Capital Region, Cebu, Central Luzon and Calabarzon. Its existing, scalable network and infrastructure, spanning over 1,000 kilometers of pure fiber optic cables allow it to easily meet the network demands of customers in the Greater Manila area, northern and southern Luzon and Cebu regions.

PT&T also elected Renato Garcia, an experienced leader in the telco industry as a member of its board of directors.

Prior to his election as director of PT&T, Garcia was heavily involved in telecommunications industry and information technology in various capacities for the past 44 years.

"PT&T plans on expanding its pure fiber footprint outside Metro Manila through its enterprise broadband offering as well as service the residential market within this year. Targeting both the residential and business segments is a plan we are keen on executing regardless of the third telco player outcome," Garcia said.

At present, PT&T's broadband service is available in the Greater Manila Area, Northern and Southern Luzon.

Velasquez and Garcia replace Benjamin Bitanga and Gerardo de Leon as directors of PT&T.